Collectible card games (or CCG, for short) are an inseparable part of esports, believe it or not, and they're insanely entertaining, to boot! Esports is the next big thing. That's pretty much a given at this point. It's so big, in fact, that developers are trying to conjure up new ones out of thin air, in their ever-lasting quest for profit.
But there's one genre that has persevered over time (we're talking decades), and is still universally beloved and accompanied by a cult following: CCGs. They're impossible to convert into something that's as mainstream as MOBAs or FPS titles, but they're every bit as engaging and exciting, especially at the highest of levels. Attempts at marketing them as a part of the mainstream mostly failed, although for various reasons. Perhaps above all, is the fact that most players prefer the speed of a first-person shooter, or the quick gratification that comes with a MOBA game. CCGs, on the other hand, are a slow burn. They require patience, time, and effort. They're not for everyone, in no small part because of this oh-so-important strategic element. Clicking heads and shooting ammo is nice and all, but those games mostly require mechanical prowess — not mental.
In CCGs, however, it's all about the mind games, the strategies, and the ability to think ahead. You need to juggle tens of different outcomes and scenarios, depending on the deck you're facing (and playing). You need to calculate and take nuanced risks, even with an early aggro deck. There are many avenues for success, and to win you'll need to adapt, pivot, and adjust on a whim.
It might be frustrating at first, but once you master this genre, you'll revel in its complexity.
The Most Popular Titles
So what are the most popular collectible card games out there, regardless if they're booming as an esports or not? Hearthstone, Magic the Gathering: Arena, and Legends of Runeterra stand atop of the genre. They're what most people think of when you mention CCGs in general, and there's a good reason why.
Hearthstone — Arguably the most mainstream CCG of them all. Whereas most people consider Magic the Gathering as a "hardcore" card game (endlessly nuanced and complex), Hearthstone is a lot more user-friendly. That, in part, is why it caught on like wildfire upon release. It felt like everyone and their mother started playing! Hearthstone was a breath of fresh air in every way, shape, and form. It's based on Blizzard's beloved intellectual properties, it's easy to learn, and it comes with a ton of exciting cards, combinations, decks, strategies, and everything in between. It also hit the sweet spot: easy to learn and hard to fully master. This means that you can simply jump in play a couple of games without any hassle. Or, conversely, you can devote hours upon hours of your life into the game and climb the ranks — the choice is yours!
Both options are perfectly viable, and both are equally fun. Now, there are a couple of downsides. A good chunk of the community eventually became jaded and furious at Blizzard. Most stand by their opinions that Hearthstone is now more pay-to-win than ever. It favors seasoned players with huge card collections and those who are willing to invest in order to get the latest and greatest cards. Once you reach a certain point rank-wise, it'll become nigh impossible to ascend any higher without pulling out your wallet.
That may or may not be a good thing, depending on your preference and willingness to spend money on a free-to-play title. Still, as a game, Hearthstone is as fun and engaging as ever.
You can play it on Windows, Mac, iOS, as well as Android!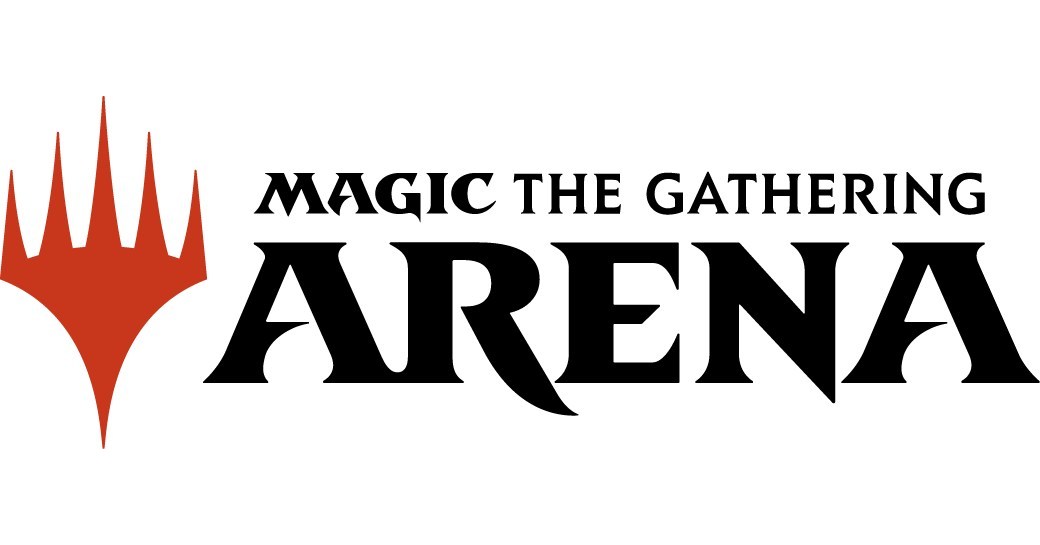 Magic the Gathering: Arena — MTG is still, to this day, one of the most popular collectible/digital card games in the world. After all, it was first introduced in 1993! It's synonymous with the genre, and there's a very good reason why. It's also the most complex and has quite a challenging learning curve. Still, as with so many other exceptional titles that have stood the test of time, it's more than worthy of your attention. Watching a high-level match of MTG is almost like watching chess; there's so much at play at every point in time!
Transferring that level of complexity to a digital-only video game proved to be a challenge, however. There was never a good enough MTG game until Arena came along. This, of course, is both a good and a bad thing. It's good because mastering it will yield a great deal of joy; it's bad because it's a bit more complex than one would think is necessary. For example, unlike in Hearthstone or Legends of Runeterra, you don't gain mana with each new turn. Instead, you need to play land cards and rack up your mana that way. As an unwritten rule of thumb, a sixty-card deck should consist of around 24 lands. To cast spells (and do most other things), land is a necessity. This one difference alone makes Magic infinitely more complex than most of its CCG rivals. Some prefer this level of complexity; others consider it a hindrance.
Either way, Magic the Gathering is the OG collectible card game, and few others are as mesmerizing and rich in detail. It might be showing its age, but it's still an insanely good time, especially if you're not the kind to shy away from a challenge.
MTGA is currently available on Windows and Mac, with mobile clients (iOS and Android) slated for release by the end of 2020!
Legends of Runeterra — LoR is the newest CCG title of the bunch, and it's also arguably the most alluring, and that's not just the novelty factor speaking. Runeterra fixed many of the staple CCG hurdles, and it also brought a ton of exciting new stuff to the table as well. It's easy to pick up, impossible to put down, and is astonishingly beautiful. Gorgeous animations, different regions (each with its own style of play), staple champions, and a diverse set of strategies; Legends of Runeterra seemingly has it all. The best part? It's set in the same world as League of Legends! That alone gives it a kind of power and sustenance that cannot be found elsewhere.
Blizzard's Hearthstone has the same head start with their own intellectual properties, but they didn't incorporate them quite as well as Riot Games did with LoR. The fact that you can summon your favorite champions and compete in a world rich with lore and history quickly propelled Legends of Runeterra to must-play status. It's as easy as Hearthstone but it doesn't carry any of its baggage. In fact, LoR successfully improved the age-old formula and is currently one of the most exciting and engaging titles that the CCG genre has to offer. It was also recently released, so you don't have thousands upon thousands of cards to master. That, in itself, is a huge benefit.
If you're someone who'd like to start with CCGs, then Legends of Runeterra is the way to go. It's at once both incredibly simple and pretty darn complex, but even at its worst it won't become overwhelming. One could argue that it's the perfect introduction to the genre!
Closing Remarks
The most beautiful thing about esports isn't just its inclusiveness, but also the diverse number of games that exist. There's really something for everyone. Each of the three games listed above have something unique, and they cater to entirely different audiences. If you decide to join the CCG club, you'll surely be mesmerized by this peculiar and highly idiosyncratic genre!